Welcome to the Greely Drama website!
This site will have information about our two annual theatre productions.  
Please join us for a show!
In addition to performance details, this is where you can find behind-the-scenes information on rehearsals, fundraisers, Booster meetings, and different ways to support our program.  
Please take a moment to recognize our many generous sponsors for 2018-2019...and thank them in person if you get a chance!
This month, Greely Drama proudly presents...
                     WEST SIDE STORY                      
Bursting with the intensity of Leonard Bernstein's musical score and inspired by Jerome Robbins' striking choreography, this is a spectacle of classic song and dance not to be missed. Based on Shakespeare's
Romeo & Juliet
, but flung into 1950s New York City, two teenage gangs battle over a little piece of street. From this unfounded hate springs a pair of unlikely lovers who will sacrifice everything in hopes of a peaceful life together. Their struggle to survive in a world of hate, violence and prejudice is one of the most innovative, heart-wrenching and relevant musical dramas of our time. The best of intentions go awry and tragedy staggers them all into the realization love is far stronger than hate, and the similarities we share are more important than our differences.
Performances are: 
Thursday-Saturday March 28-30 at 7pm 
 Sunday matinée March 31 at 2pm.
~Tickets will be available at the GCA box office at Greely High School, 303 Main St. Cumberland (more information to follow) 
-->
Tickets are available online NOW!
Please visit the Brown Paper Ticket link, below: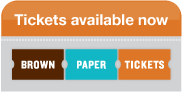 ($10 for adults and $8 for students/seniors)



                   Congratulations to the cast!                  







    

          

THE SHARKS                                 

     

THE JETS

| | |
| --- | --- |
|         Maria..................Annalise Panici | Tony..................Camden Bubblo |
|         Anita...................Christina Gove | Graziella..........Kallie Brown |
|         Bernardo...........Alban Michaud | Riff....................Kyle Sidders |
|         Rosalia...............Cori Farnham | Velma...............Eliza Ingersoll |
|         Consuelo............Kate Ramseyer | Diesel...............Pablo Burnsteel |
|         Francisca...........Danielle Tebbs | Action..............Darien Druin |
|         Chino..................Jesse Franklin | A-rab................Rylan Harrison |
|         Indio...................Sebastian Alfreds | Baby John......Quincy Segal |
|         Luis.....................Spencer Adolphson | Anybodys........Bailey Hamm |
|         Alejandra..........Mollie McDonald | Big Deal...........Ben Follett |
|         Estella................Morgan Selby | Pauline............Taylor Meredith-Pickett |
|         Teresita..............Terra Gallo | Clarice.............Audrey Hankinson |
|         Margarita..........Stephanie Bruder | Patsy................Paige Jones |
|         Isabella...............Izzy Chandler | Loretta............Nora Dexter |
|         Marcia................Kylie Josephson | Minnie.............Bella Griswold |
|         Dayanara...........Colline Kopacz | Snowboy.........Nathan Farnham |
|         Juanita...............Lillian Taylor | |
|         Pepe....................Jack Gervais | |
|         Juano.................Finn Weaver | |
|         Toro....................Adam Kopacz | |







THE ADULTS

                                                        Glad Hand………...Don Legere

                                                        Lt. Schrank……....Keith Bubbl0

                                                        Officer Krupke….James Treadwell

                                                        Doc…………………....Vance Benoit




Boosters Information

*Volunteer sign-up is available now!  

Please visit the

Booster tab

and sign up for a job to help out with

West Side Story

.




Applications for the Northway Scholarship are now available in the guidance office!

 

For more information please see the

Northway Scholarship

page.




Updated ad and sponsorship forms for West Side Story can be found under the appropriate tabs.







More Pictures!

Some pictures from past performances are available in the pull-down "Photos" menu, above, but there's also a huge collection of photographs and posters at 

this site!

Showing posts 1 - 4 of 10. View more »